project portfolios and hierarchiesAdd structure to your projects.
Plannable allows you to take your projects to new levels - literally. A flexible project and portfolio structure lets you organize your work in a way that suits your business.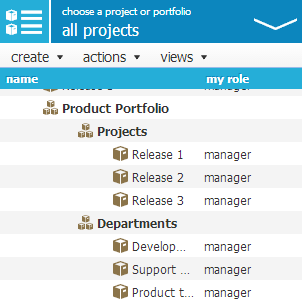 Deep and flexible hierarchy
Organize your projects with as many levels as required. Projects can even be placed in multiple portfolios simultaneously. Nest sub-tasks as deeply as necessary.
Structured planning
Let your entire team help you plan projects. Create high-level tasks, and leave room for them to add their own sub-tasks. This will allow you to arrive at reasonable estimates for scope, time, and budget.
Analyze your projects at all levels
View aggregate data for all projects, selected portfolios, or individual projects.